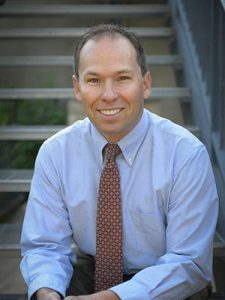 After graduating from Marquette University School of Dentistry in Milwaukee, Wisconsin, Dr. Mason Miner completed a two-year Advanced Education in General Dentistry residency at the University of Missouri–Kansas City. During his advanced residency, Dr. Miner focused on the surgical placement and restoration of dental implants. He provides a wide variety of services for his patients, right in his office.
Dr. Mason Miner enjoys being with his family. His wife, Karina, works at Mercy Hospital. He has four daughters. Dr. Miner enjoys tinkering on the HO model railroad at the office. He enjoys mountain and road biking, skiing, and being outdoors. He enjoys music and has participated in several community orchestras, playing the viola. He hopes to one day play in the San Juan Symphony.
Dr. Miner is a member of the American Dental Association®, the Colorado Dental Association and the San Juan Basin Dental Society. He also has been recognized as an instructor through AAFE.