We are excited to introduce you to this remarkable product that can enhance your natural beauty and boost your confidence.
Upneeq – Elevate Your Look
Upneeq is the only FDA-approved prescription eyedrop designed to address acquired ptosis, commonly known as low-lying lids. This innovative product can work wonders by gently lifting your upper eyelids, opening your eyes wider, and brightening your gaze. With Upneeq, you'll experience eyes that look more open, more vibrant, and more awake. It's not just an eyedrop; it's an eye enhancer. Discover the magic of Upneeq and see the difference for yourself. Individual results may vary.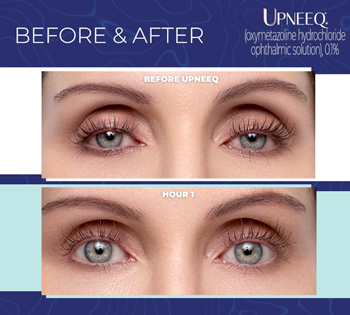 Why Choose Upneeq?
FDA-Approved: Upneeq is the first and only prescription eyedrop approved by the FDA for acquired ptosis.
Visible Results: In clinical studies, Upneeq delivered an average upper eyelid lift of 1 mm, offering a noticeable improvement.
Whiter Eyes: In addition to lifting the eyelids, Upneeq also contributes to whiter and brighter eyes.
Available at Durango Laser Dentistry: We are proud to offer Upneeq as a product you can purchase directly from us. Dr. Mason Miner's patients can now access this exclusive eye-enhancing solution right here.
Durango Laser Dentistry is the place to go for innovative items such as Upneeq and Skinvive. Enhance your appearance, enhance your self-assurance, and tap into the full potential of your innate beauty with our unique selections. Get in touch with us now to discover more and embark on your path to a more luminous version of yourself.