Look great, feel great!
Are you frustrated by fine lines and wrinkles? Do you look older than you feel? If so, let us give you a more youthful appearance with our Med Spa Services for facial aesthetics at Durango Laser Dentistry. Dr. Miner and his team are trained to safely administer nonsurgical Med Spa services for facial aesthetic treatments for any man or woman looking to reduce the effects of aging. These include:
WHAT CAN BE TREATED WITH OUR MED SPA SERVICES FOR FACIAL AESTHETICS?
With Med Spa services for facial aesthetics, you can:
Add volume and shape to your lips
Minimize the appearance of lines and creases around your eyes, mouth, chin, forehead, and more.
Ease headaches and TMJ disorder with BOTOX
Give yourself a facelift without surgery
Refine and enhance your facial features
Boost collagen production
Treat acne scars and sun damage
Diminish submental fullness, also known as a double chin, and/or jowls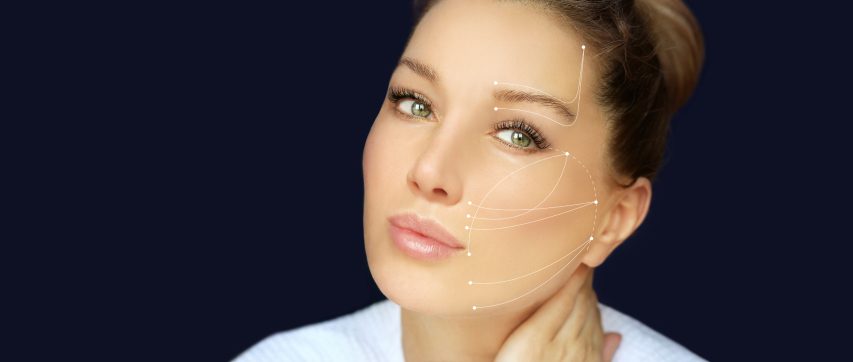 BENEFITS OF MED SPA SERVICES FOR FACIAL AESTHETICS IN DURANGO, COLORADO
There are many advantages of our Med Spa Services for facial aesthetics aside from enhancing your appearance, such as:
Making you feel refreshed and rejuvenated
Raising your self-confidence
Tightening the skin
Reducing signs of aging
Creating more symmetry in the face
Smile Makeover
Are you dreaming of a smile that lights up the room? Look no further than Dr. Mason Miner. With his expertise and state-of-the-art techniques, he can help you achieve the smile makeover you've always wanted.
Dr. Mason Miner and his team at Durango Laser Dentistry are dedicated to helping you achieve the smile of your dreams. Book any of our facial aesthetic procedures today and get a complimentary smile makeover consultation.
THE SKILL AND EXPERIENCE OF DR. MASON MINER
Dr. Mason Miner is highly trained in the anatomy, movement, proportions and aesthetics of the head, face and neck. He has advanced training to use injected anesthetic, topical anesthetic or calming agents (e.g., Valium). Dr. Miner's skills allow him to make your treatment visits as comfortable as possible.
Dr. Miner is also a faculty instructor with the American Academy of Facial Esthetics. He travels around the country teaching health care professionals, including dentists, physicians, nurses and aestheticians, in the use and delivery of BOTOX®, dermal fillers and PDO threads and in the treatment of facial pain. He has taught courses throughout the country, including in New York City, Denver, Dallas, Las Vegas, Scottsdale, and more. Dr. Miner strives to better himself and provide excellent patient care by attending continuing education classes and implement what he learns. He works to stay current with the advancements in the field of Med Spa Services for facial aesthetics as well.
Reduce the Effects of Aging Today!
Ready to enhance your appearance? We can help with acne scarring and other cosmetic concerns. Call us today at 970-247-2677 to schedule a complimentary consultation here at Durango Laser Dentistry and learn more about Med Spa for facial aesthetics in Durango, Colorado, nearby Farmington, New Mexico.